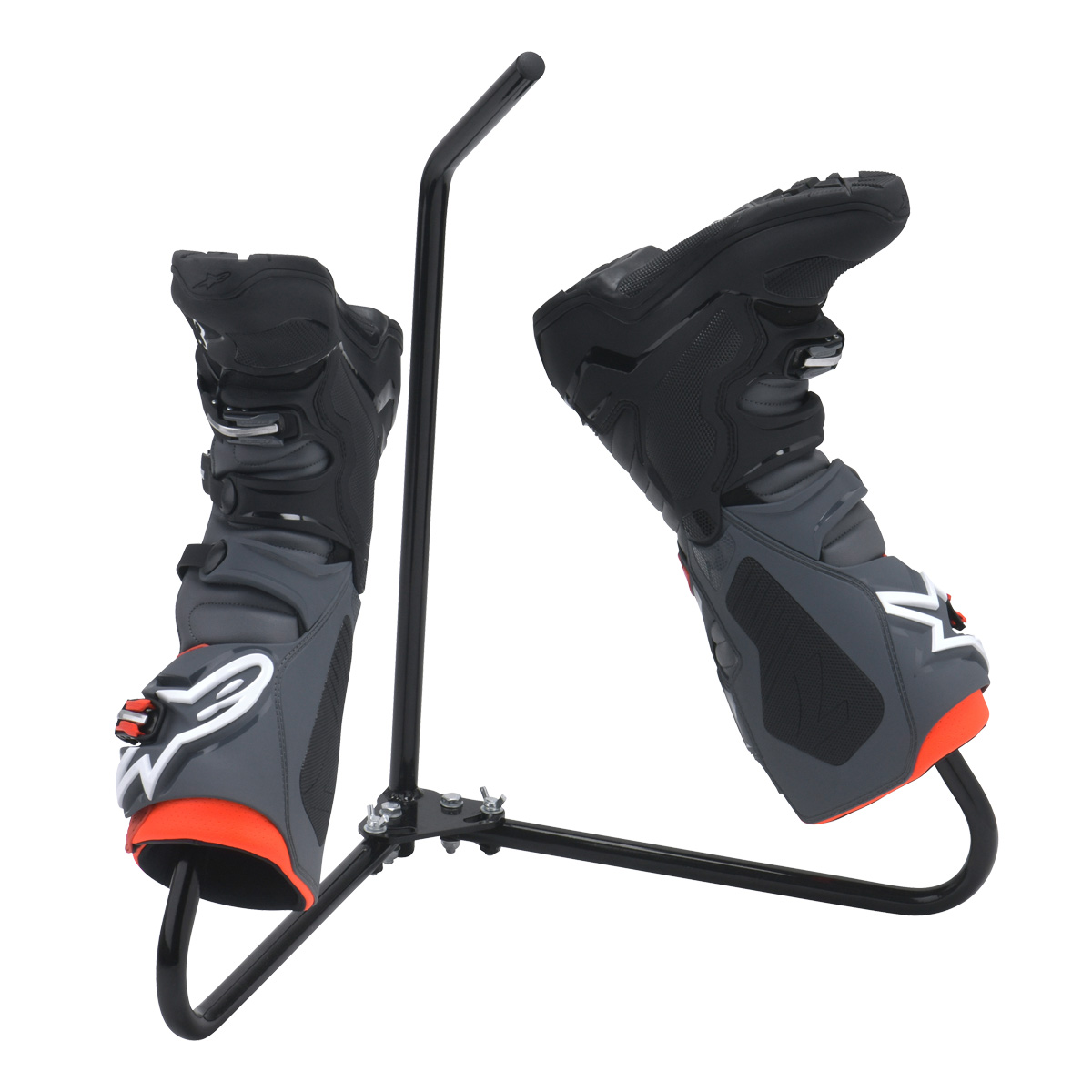 E8020 BOOTS WASH STAND
SPECIFICATIONS:
- Foldable motocross boot cleaning stand.
- Stands stably on its own without collapsing when washed in a high-pressure car wash, so it can be washed along with the bike when washing.
- The soles of the boots face upward to prevent mud and water from entering inside.
- After washing, you can use it as a boot hanger.
- 【Please note】If you are using a high pressure car wash machine to wash light boots such as kids' boots, they may fall over.
E8020 Boots Wash Stand
Color
Black
Material
Steel
Size
560×345×620 (mm)
Folded size
105×435×620 (mm)
Surface treatment
Black powder coated finish
Weight
2.7kg